Floorplan D1 – 1 Bedroom, 1 Bathroom
1 bedroom
1 bathroom
INTERIOR: 731 sq.ft.
RENT P/M
Starting From
$1,995
$1,731 per month with Incentive value applied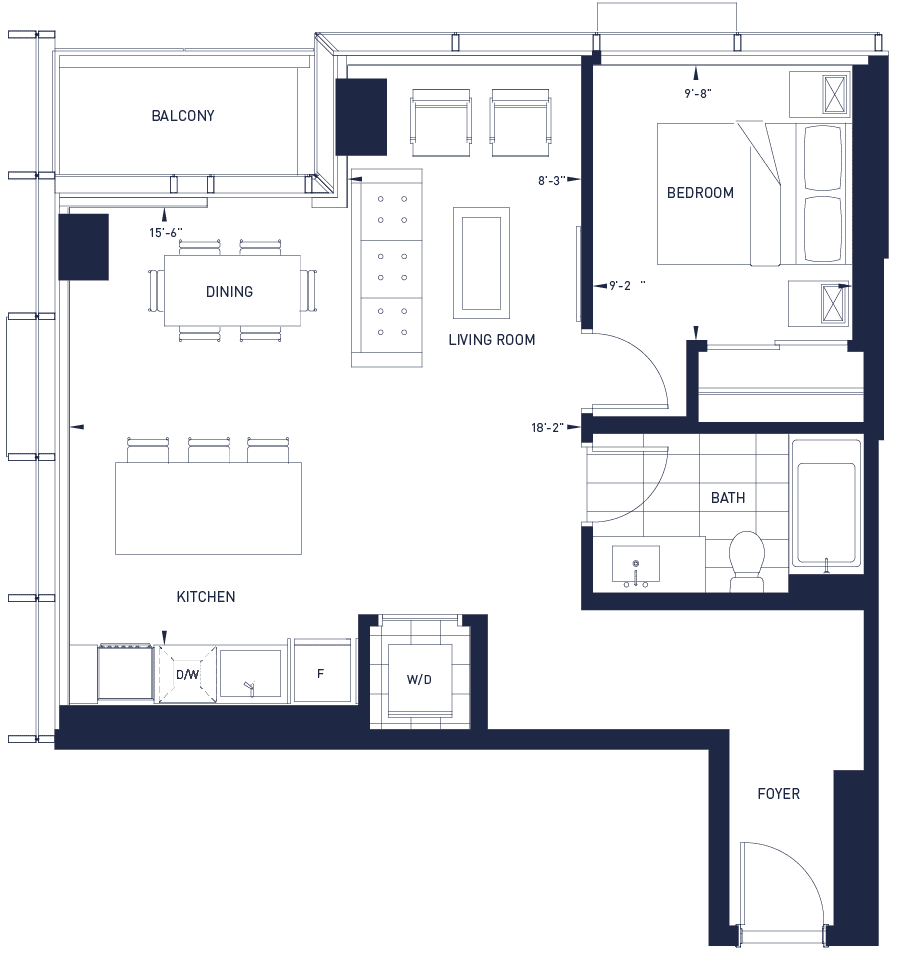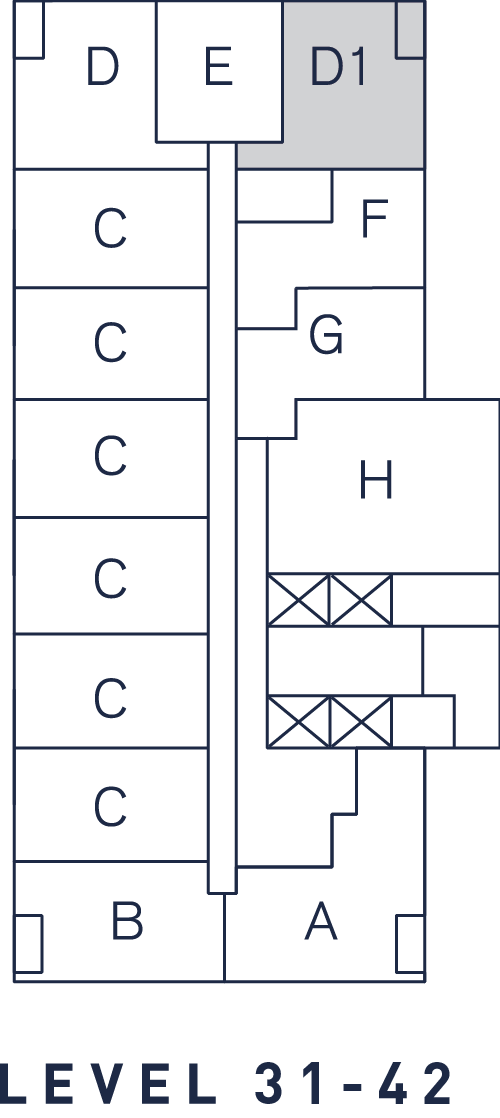 All dimensions, layouts, and finishes are approximate and subject to normal construction variances and change without notice. Furniture is displayed for illustration purposes only and does not necessarily reflect the electrical plan for the suite. Suites are unfurnished. E.&O.E.